2016 OHSAA Boys Tennis State Tournament
May 27 & 28, 2016
Lindner Family Tennis Center
5460 Courseview Drive
Mason, Ohio 45040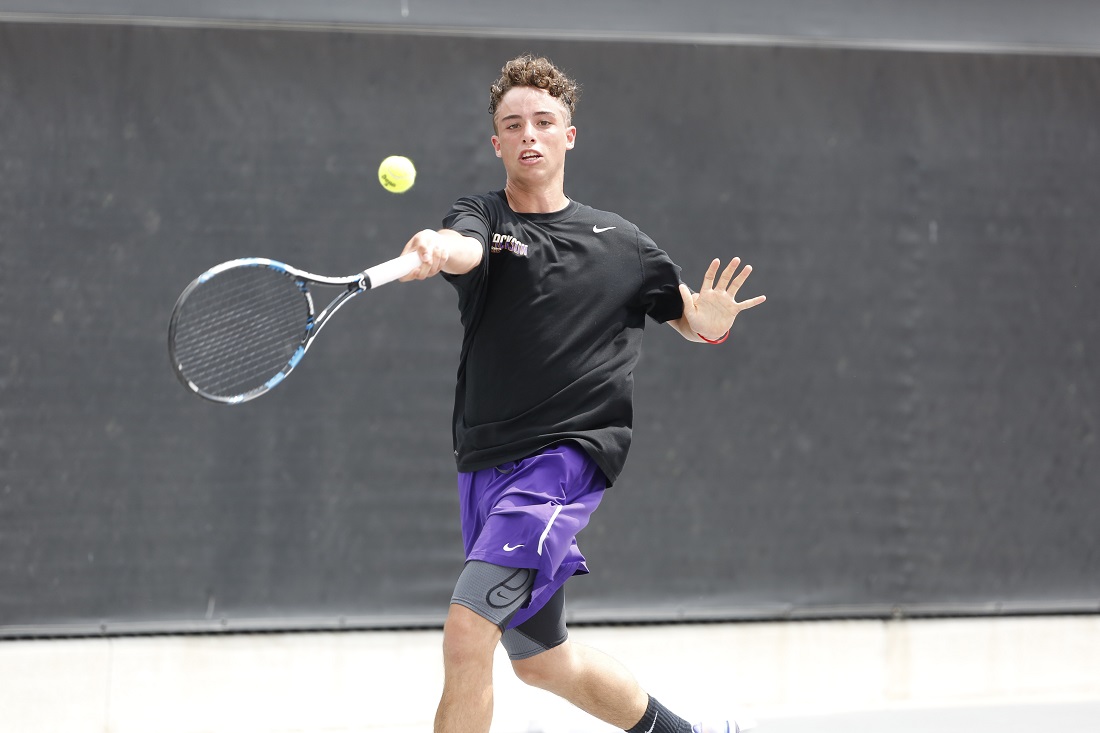 Order State Tournament Photos from Impact Action Photos - Official Photographer of the OHSAA
State Tournament Brackets:
---
Friday Coaches Meeting - 8:00 a.m., Friday, May 27, 2016 in the Interview Room, 3rd Floor of the Lindner Family Tennis Stadium located at 5460 Courseview Drive, Mason, OH 45040.
Thursday Practice Availability - The Lindner Family Tennis Center courts will be available for practice all day Thursday. First come, first served until 7pm.
Times and Format:
On Friday, all singles matches start at 9 a.m. followed by Dll Doubles followed by Dl doubles.
---
Indoor Facilities in Case of Inclement Weather on Friday:
Five Seasons Family Sports Club, 11790 Snider Rd., Cincinnati 45249
Queen City Racquet Club, 11275 Chester Rd., Cincinnati 45246
Camargo Racquet Club, 8215 Camargo Rd., Cincinnati 45243
The Club at Harper's Point, 8675 E. Kemper Rd., Cincinnati 45249
Indoor Facility in Case of Inclement Weather on Saturday:
Five Seasons Family Sports Club, 11790 Snider Rd., Cincinnati 45249
---
Warren County Visitor Information
Lindner Family Tennis Center Facility Map
---
2016 Boys Tennis State Tournament Recap
Division I
Massillon Jackson senior Joey Thomas became the 31st two-time state singles champion after defeating Chagrin Fall Kenston senior Nico Mostardi in straight sets (6-3, 6-4) in the Division I singles state championship at the Lindner Family Tennis Center Saturday. Upon reaching the semifinals, Thomas defeated Cincinnati St. Xavier senior Andrew Niehaus in three sets (6-2, 3-6, 6-2) to advance to the championship match. Thomas' victory marks Massillon Jackson's third overall boys tennis state singles title. Massillon Jackson senior Jake Zalenski nearly made it an all-Jackson final, but dropped his semifinal match against Mostardi 3-6, 2-6 to earn a spot in the consolation match. Zalenski went on to defeat Niehaus in three sets (3-6, 6-3, 6-2) and claim third place.
In Doubles, Copley's senior duo of Gavin Aten and Gustavo Garcia won their school's first boys state tennis championship after defeating Cincinnati Sycamore junior Noah Stern and senior Alex Taylor 7-6 (7-4), 3-6, 6-3. 2016 marked a rematch between the two schools as Sycamore's Taylor and Nakul Narendran defeated Copley's Aten and Carlos Martinez in the 2015 Division I state doubles final. Copley's Aten and Garcia defeated Niraj Komatineni and Sean Reid of Mason 4-6, 6-1, 6-2 to advance to finals, while Stern and Taylor defeated New Albany freshman pair Robert Cash and Joel Jose 6-3, 6-1 in the other semifinal. Cash and Jose went on to defeat Mason's Komatineni and Reid 6-1, 6-4 in the consolation match.

Division II
Cincinnati Country Day junior Kevin Yu defeated Columbus Wellington School sophomore Connor Biernat in straight sets (6-2, 6-3) en route to another OHSAA boys tennis state title for Yu. As a freshman in 2014, Yu and partner Patrick Wildman won the Division II doubles title. Yu's singles title marks Country Day's seventh boys tennis state singles title. In the semifinals, Yu defeated 2015 singles runner-up and 2013 Division II doubles champion Jacob Wareti of Gahanna Columbus Academy in three sets (5-7, 6-2, 6-2) to earn a berth into the championship match. In the other semifinal match, Biernat defeated Hamilton Badin junior Noah Connaughton 6-2, 4-6, 6-1 to advance to the final. Wareti went on to defeat Biernat in straight sets (6-1, 6-3) to earn a third OHSAA boys tennis state tournament medal.

Cincinnati Country Day made it a first-place sweep in Division II tennis as Country Day's Vishaal Nalagatla (junior) and Shashank Reddy (freshman) defeated Gahanna Columbus Academy senior Hirsh Hede and junior Austin Lawrence 7-6 (8-6), 7-6 (7-0) to earn Country Day's third-straight state doubles title and sixth overall. Country Day's victories in both singles and doubles marks the 20th time a school has won both singles and doubles titles in the same year. Nalagatla and Reddy defeated Toledo Ottawa Hills junior Tyler Gargas and senior Ryan Simon in the semifinals to advance to the finals for the third consecutive year. Hede and Lawrence defeated Cincinnati Summit Country Day's senior pair of Jared Hochwalt and Calvin Spanbauer 6-2, 6-3 in the other semifinal. The victory marked Columbus Academy third appearance in the semifinals in the last four years. Gargas and Simon went on to claim third place after defeating Hochwalt and Spanbauer 6-4, 6-0, marking the second-straight third place doubles finish for Gargas.


Directions, Hotels, Tickets, Gear, Programs, DVDs, Photos


Impact Action Sports Photography is the official photographer of the OHSAA. A parent request form is available to fill in detailed information in helping photographers satisfy requests in covering specific athletes.
Click here to fill out a parent request form.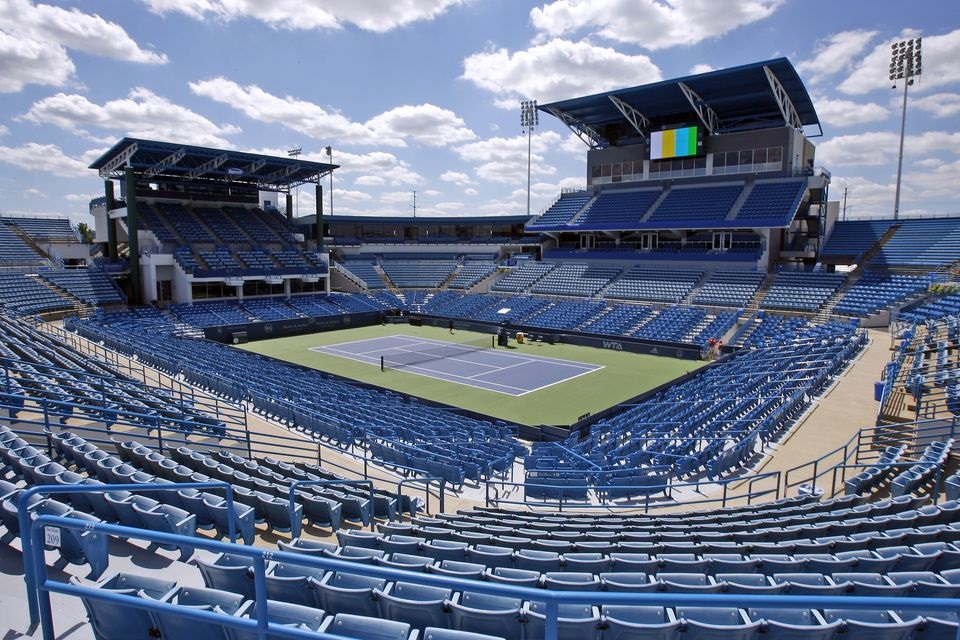 ### OHSAA ###