Feb. 28, 2011
2011 State Tournament Preview
By: Brian Brakeman
WHAT TO WATCH FOR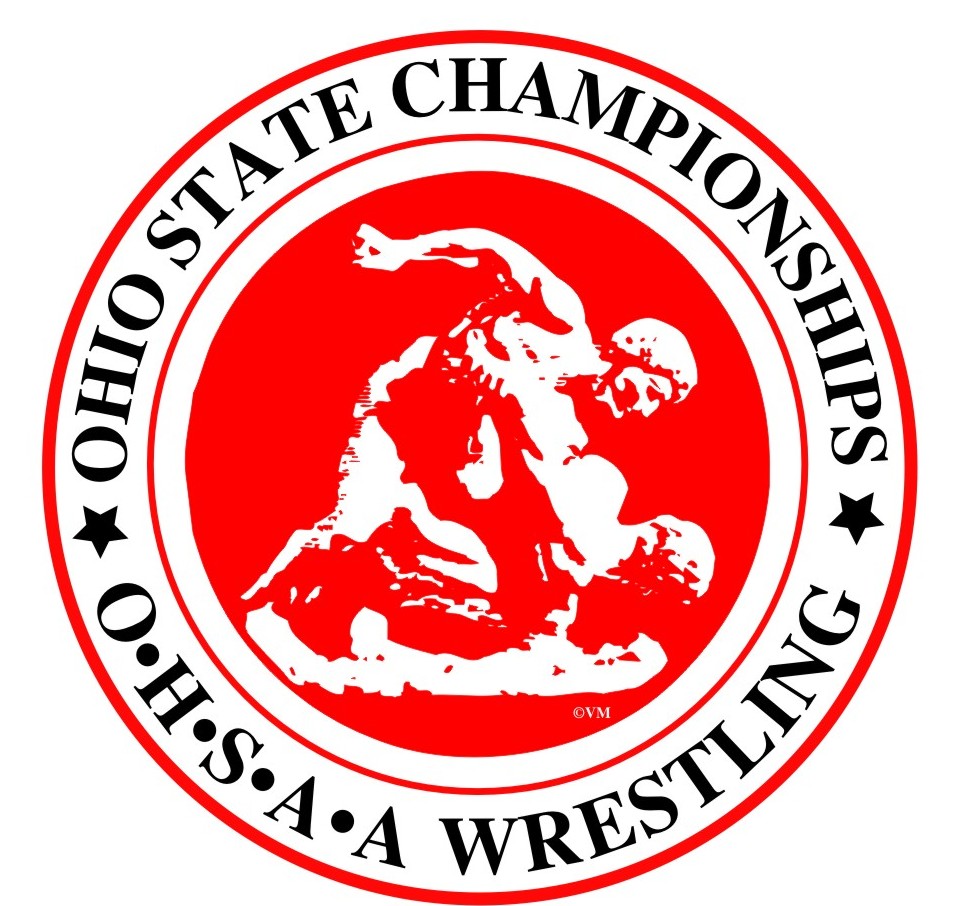 The 74th Ohio High School Wrestling State Tournament brings to a close an incredible five-year period dominated by a quartet of wrestlers from tiny Monroeville High School. Logan (now graduated) and Hunter Stieber (189-2), Cam Tessari (183-8) and Chris Phillips (188-1) have compiled, to this point, 13 state titles, 52 consecutive state tournament victories, 734 wins, and one team title. All of them have been ranked in the Top 4 nationally at their weight class, including three who have, at one time or another, been rated as the best in the country. This year the three remaining seniors will each be competing for a fourth individual state title—never before have even a pair of teammates sought four titles in the same year. Should all three win, and make no mistake that each face potential obstacles, Monroeville would become the first high school to produce four wrestlers who captured four state titles. Never in Ohio wrestling history have four wrestlers come together to generate such fabulous results and we may never again see its equal.
In a year of exceptional personal achievement, two other wrestlers will be seeking their third state titles. Johnni DiJulius (Cuyahoga Falls Walsh Jesuit) lost an overtime state final bout as a freshman and then won back-to-back state championships over Drew Stone (Oak Harbor) the last two years. Now at 130 pounds, he looks to become Walsh's fourth three-time champ and first since 1994. He will face stern competition from two-time state placer Brent Fickel (Parma Padua Franciscan) in what could be one of the highlight bouts Saturday night. Also seeking a third title is Felipe Martinez (Genoa), who will compete this year in Division III at 152 pounds. He won his first two state titles at St. Paris Graham, winning six of his eight state bouts by fall. Undefeated since early in his freshman season, this outstanding junior faces solid competition from two-time state placer and undefeated Dominic Prezzia (St. Clairsville) and state placer Thomas Fullenkamp (Versailles).
One of the highlights of last year's state competition was the dramatic battle waged between Wadsworth and Lakewood St. Edward for the Division I team title. In a contest that was not decided until the penultimate bout, Wadsworth snapped St. Edward's unprecedented streak of 13 consecutive team titles and won its first team trophy since 1942. Both teams performed brilliantly, with St. Edward scoring 167.5 points, which is by far the most for any runner-up squad.
DIVISION I
We may see more of the same kind of dramatic team competition in Division I this year. St Edward qualified 10 out of the Lorain District, including six champions, as it look for its 26th team title since 1978. Led by a quartet of past state placers, including defending state champ Dean Heil (119 pounds) and state runner-up Mark Martin (152 pounds), the Eagles have a gifted and deep squad. Starting at 145 pounds, they close with potentially six state placers. Still in a building mode, their entire starting team will return next year, they nonetheless are once again slight favorites to win.
Their biggest challenge is likely to arise from a balanced Massillon Perry squad that will send eight qualifiers and three district champions to Columbus. Always a powerhouse, Massillon Perry has 19 Top 10 finishes since 1990, including six runner-up trophies, but have yet to win a team title. This year, led by six wrestlers with past state experience, the Panthers have the depth and star power to challenge St. Edward for top honors. The key may be the final three weight classes, where the two teams match-up well. Defending team champion Wadsworth cannot be overlooked with nine qualifiers, including potential state finalists Nick Tavanello (215 pounds), the defending champ at this weight class, and state runner-up Kagan Squire (125 pounds). Factoring in some excellent middleweight wrestlers, they will make it a three-way battle for the top spot. Other outstanding teams include the youth-oriented Cincinnati Archbishop Moeller with eight qualifiers and Powell Olentangy Liberty with seven in the state bracket.
The 2010 Division I tournament was dominated by senior wrestlers to an extent not seen since the 1960s. Only two of the 14 champions were underclassmen and only 11 wrestlers who finished in the top three last year return in 2011 in this classification. Dean Heil (Lakewood St. Edward), winner at 103 pounds last year, will look for a second state title at 119 pounds, which is perhaps the strongest and deepest weight class in Division I. Two of the biggest obstacles in his path are state runner-up Mitch Newhouse from Massillon Perry, who Heil has defeated in two of their three meetings this year, and two-time state placer John Dillon (Youngstown Boardman). Also challenging are two-time placer Max Byrd (Cincinnati LaSalle) and three-time qualifier Angelo DiSabato (Hilliard Davidson). In a bracket sheet dotted with returning state qualifiers, this will be one of the most fiercely contested weight classes.
Nick Tavanello (Wadsworth), the other defending champion and hero of last year's team championship, will also face strong competition in a weight class that again may be pivotal in the team competition. That's because all three of the top-rated teams put formidable wrestlers on the mat at the 215-pound weight class. Anthony Wise (Massillon Perry) was a state semi-finalist last year while Ty Walz (Lakewood St. Edward) is a returning state qualifier with excellent credentials. Factor in Jason Gott (Elyria) and, like last year, this will be a crowd-pleasing competition.
At 112 pounds, undefeated two-time state placer George DiCamillo (Cleveland St. Ignatius) will seek to bounce back against a new rival from an old antagonist. Last year, the favored DiCamillo was upset by eventual champion Dean Heil and finished third. This year, once again in the favorite role with that perfect record, his biggest rival could well be another fine wrestler from St. Edward, state placer Edgar Bright.
There are also some outstanding upper weight wrestlers in Division I. Undefeated Ian Korb (Cincinnati Elder) was third in 2010 and will be the favorite to win at 171 pounds this year. At 189 pounds, the powerful Sam Wheeler (Copley) won 53 consecutive bouts last year before losing in the state finals to two-time champion Josh Demas (Westerville North) and wears the favorite's mantle at his weight class. Finally, a great way to end a Saturday night could be the highly anticipated clash between undefeated state runner-up Kyle Rose (Centerville) and state fourth-place finisher Greg Kuhar (Lakewood St. Edward). Rose, a pinning machine this year, will be the lighter, swifter of the two, while the all-state lineman, Kuhar, has enormous power. Adding an extra layer of significance, it might also decide the team championship.
DIVISION II
There will be no such uncertainty in the team battle in Division II. Mighty St. Paris Graham, with as many as eight potential state finalists should once again dominate as the Falcons look to capture their 11th consecutive team title and 13th overall. With 10 qualifiers, nine of whom won a district title at the Goshen District, the Graham juggernaut looks unstoppable. Seven of its qualifiers have already been state champions and that should generate coach Jeff Jordan's 10th team title, which would be the third-most in state history. They may well score over 200 points for the fifth-consecutive year, extending their own record. Oak Harbor, runner-up in two of the last three years, will lead a pack of strong contenders for the second place trophy. Featuring a dynamic trio of middleweights in Ian Miller (152), Konner Witt (160) and Jake Cramer (171), they qualified six wrestlers out of the Marion Harding District. Cuyahoga Falls Walsh Jesuit returns three wrestlers in the Top 3, led by two-time champion Johnni DiJulius (130) and two-time placer Nate Skonieczny (135) to form a potential contender with their seven qualifiers. Other powerful teams include Lewis Center Olentangy, Mantua Crestwood and Parma Padua Franciscan.
Unlike Division I, there are eight returning wrestlers who have captured Division II state titles. Nineteen others were Top 4 finishers last year, guaranteeing great competition at virtually every weight class. Still, the bout that might generate the most interest is at 152 pounds, where defending state champion Ian Miller (Oak Harbor) and three-time state placer Matt Stephens (St. Paris Graham) have a Saturday night date that many anticipated coming 364 days earlier. Last year, on a collision course Stephens, in the semi-finals, traded forceful takedowns with the excellent Dylan Ice (Lisbon Beaver). However, Stephens' was deemed delivered with excessive force and the clearly injured Ice won on a disqualification. This year, the undefeated Miller, ranked No. 2 in the country, will battle Stephens, loser only once this year, in what should be a terrific bout.
At 119 pounds, there are two returning state runners-up, Trevor Fiorucci (Lewis Center Olentangy) and Calvin Campbell (Lexington), and a third-place finisher Ryan Cash (Aurora), all of whom will have to contend with an exceptional freshman Micah Jordan (St. Paris Graham). This is one of the deepest and most intriguing weight classes in Division II with its mixture of youth and experience. There is a similar situation at 140 pounds, where the three-time state placer and former state champion Nick Brascetta (St. Paris Graham) must contend with third-place finishers Matt Fee (Mentor Lake Catholic) and Andrew Romanchik (Parma Padua Franciscan), who emerged from the same conference. The underappreciated Brascetta, who has posted a 132-3 record the past three years, must also deal with two-time placer Kyle Warner (Uhrichsville Claymont) in this most interesting weight class. At 215 pounds, defending state champion Logan Erb (Wapakoneta) and state runner-up Travis McIntosh (Washington C. H. Miami Trace) highlight a strong set of upper weight competitions, that also include defending state champion Huston Evans (St. Paris Graham) at 189 pounds meeting the redoubtable Chaz Gresham (Goshen) for the second time in a week after defeating him in overtime for the district title.
At 160 pounds, defending state champion Isaac Jordan (St. Paris Graham), who was injured almost the entire season will, perhaps, be an unlikely underdog against state runner-up Konner Witt (Oak Harbor). Other returning state champions include 112-pound Ryan Taylor (St. Paris Graham) and 145 pound Bo Jordan (St. Paris Graham), both strong favorites to win a second championship. Finally, at 171 pounds there will be an exciting three-way battle with state placers Nick McCall (Wauseon) and Jake Cramer (Oak Harbor), both exiting the Marion Harding District contending with former state champion Kyle Ryan (St. Paris Graham). The semi-final match up between Ryan and McCall could be a classic.
DIVISION III
As always, there are also some exceptional match-ups in Division III. For example, there is far more depth at 103 pounds than is usually the case, as three fine freshmen join three of last year's top placers. Leading the way is defending state champion Nathan Tomasello (Cuyahoga Valley Christian Academy), currently ranked No. 1 in the nation at this weight class, while fashioning an undefeated record. Also back is third-place finisher Aaron Assad (Bedford St. Peter Chanel) and the undefeated Zon Fields (Marion Pleasant), who was fifth last year losing to Tomasello, 7-5. Add in Christian Clary (Dayton Christian), Bobby Smith (Columbus Bishop Ready) and Austin Reese (Mechanicsburg) and it should be one of the best competitions ever held at that weight class.
The other dynamic weight class is almost at the very end of the scale with four exceptional 189-pounders. Alex Utley (Cuyahoga Valley Christian Academy) has two runner-up finishes and a third as he seeks his first state title. He was champion at the Garfield Heights District, defeating his top rival, Kurtis Schaefer (West Salem Northwestern), who has a third place medal and was runner-up by a single point last year. Also in contention is two-time state placer Cody Rodgers (Mechanicsburg) and the fast-rising Phil Wellington (Cleveland Villa Angela-St. Joseph) in what could be the signature weight class in Division III. At 119 pounds, former state champion Nick Goebel (Bloomdale Elmwood) seeks to win another state title after finishing third last year. He has compiled a 133-6 record since the beginning of his sophomore year. Of equal stature is the sentimental favorite Tyler Heminger (Galion Northmor), who three times has finished second at the state meet—losing each time to a Monroeville superstar. Heminger sports a career record of 186-16 and is also joined among the challengers by two-time placer Vinnie Pizzuto (North Jackson Jackson-Milton), who upset Goebel in 2010.
Late maneuvering in the middle weights has created a tremendous logjam at 145 pounds. At the Fairmont District, state runner-up Andrew DeHart (Covington) handed three-time state placer Johnny Carpenter (Cincinnati Madeira) his first defeat in the final round, while former state runner-up Chad Sonnenberg (Van Buren), returning from injury could not qualify. State third-place winner Kyle Burns (Milan Edison) heads a strong Owens District contingent while state placer Dan Orrill (Bedford St. Peter Chanel) leads another strong group out of the northeast district. Perhaps the most intriguing bout might be the 171-pound semi-final, where undefeated two-time state placer Bryson Hall (Doylestown Chippewa) has uncorked a sensational season and has chosen to remain at this weight class to challenge three-time state champion Chris Phillips, who has never lost to an Ohio wrestler.
The team competition in Division III bears substantial similarity to what we see in Division I. Again, there are three teams that would seem to have the best opportunity to take the title, but each faces at least one potential obstacle. The best balanced team is Bedford St. Peter Chanel, which qualified seven out of the very strong Garfield Heights District, including four finalists. Winner of four state team titles, but none since 1988, they also hold the distinction of being the only school to win a team trophy in all three school classifications. The Firebirds have had 14 Top 10 finishes since 1990, including six runner-up medals—twice losing a team title by less than four points. Their highest placing returnee is the 103-pound Aaron Assad, who was third last year, but they have a tremendous group of seniors filling every weight class between 135 and 171 – all of whom have placement potential. The key element, however, might be the rapid development of 215-pound junior Kennedy Smith, who could score heavily at that weight class. They could win the title without an individual state champion.
Cuyahoga Valley Christian Academy, the runner-up in 2010, sends six wrestlers to Columbus, including two champions. The centerpieces of the squad are state champion Nathan Tomasello (103 pounds), state runner-up Alex Utley (189 pounds), and state placer Matt Meadows (215 pounds). While not featuring the same depth as Bedford St. Peter Chanel, the middle part of their lineup from 125 to 140 is strong and has substantial scoring punch. Defending state champion Monroeville should get 75 to 80 points from their big three, and with the fragmentation we see in Division III, that might be enough to claim a second-consecutive team title. Three other teams with six state qualifiers are Milan Edison, Delta and Nelsonville-York.
###ohsaa.org###