Order your championship photos today!
OHSAA Foundation Service Week
Girls
Basketball Information
Tournament Information
Girls Basketball History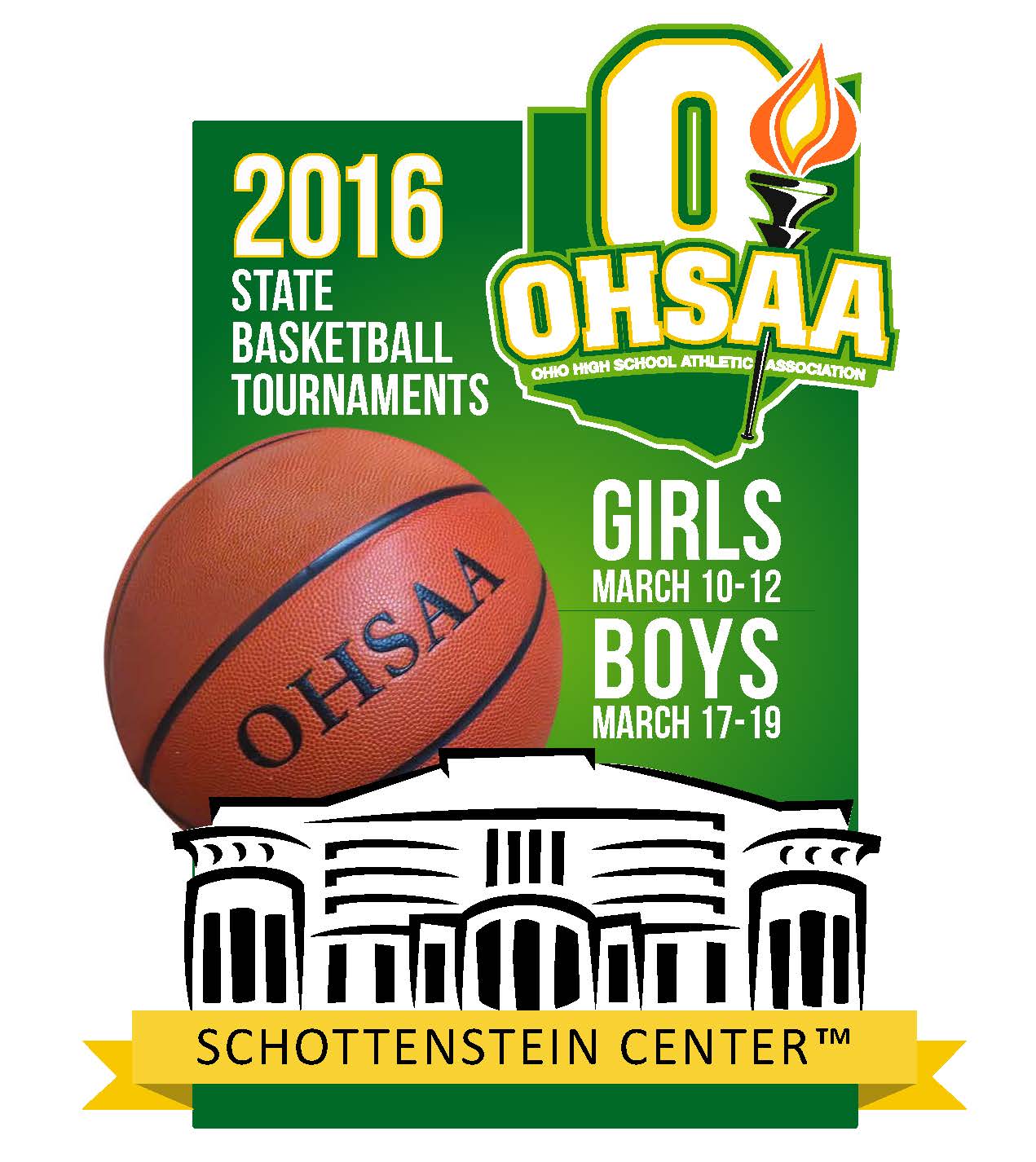 2015-2016 OHSAA
Girls Basketball Calendar
Aug. 10 - Sept. 7, 2015
Coaches' No Contact Period
Oct. 23
First Day of Coaching
Nov. 13
First Day High School Preview Permitted
Nov. 20
Season Begins
Jan. 25, 2016
Non-Interscholastic Competition No Longer Permitted
Jan. 31, 2 p.m.
Sectional Tournament Draw
Feb. 8-20
Sectional Tournament
Feb. 22-27
District Tournament
Feb. 29-Mar. 5
Regional Tournament
Mar. 10-12
State Tournament
Coaches' No Contact Period begins on the first day after the last interscholastic contest and ends 28 days later.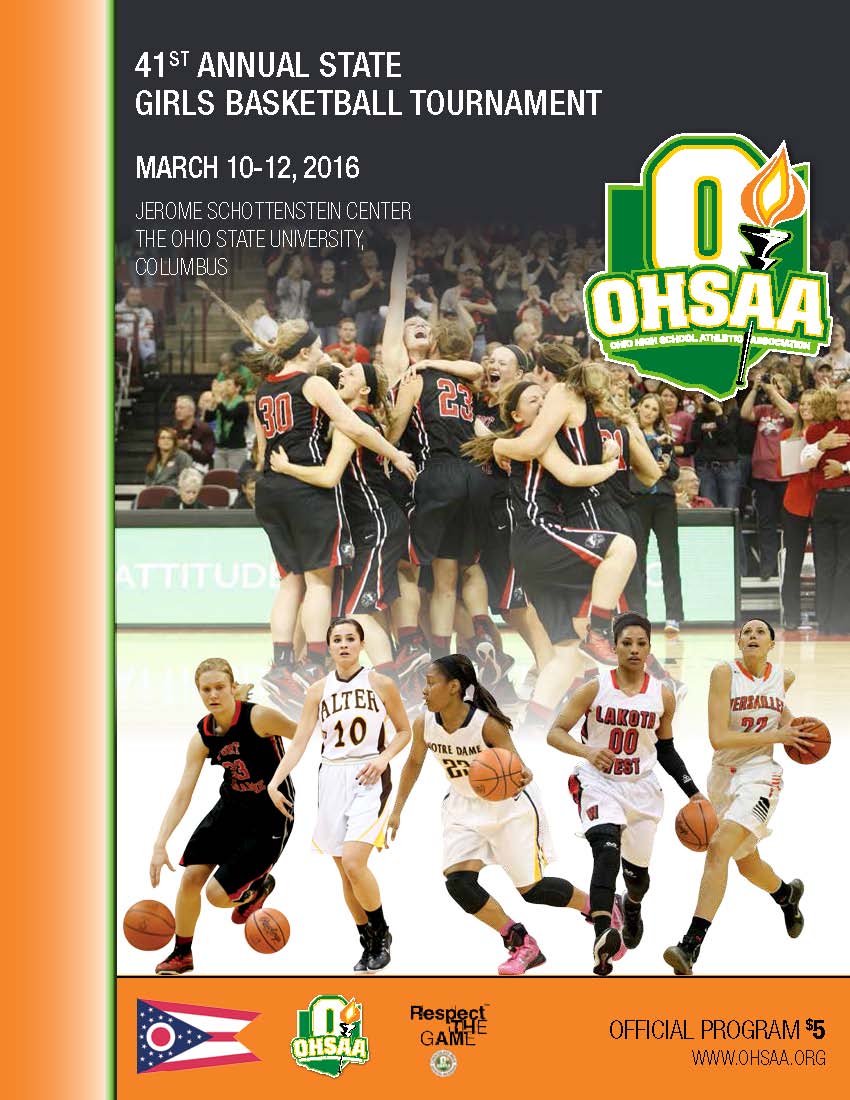 Order 2016 State Tournament Programs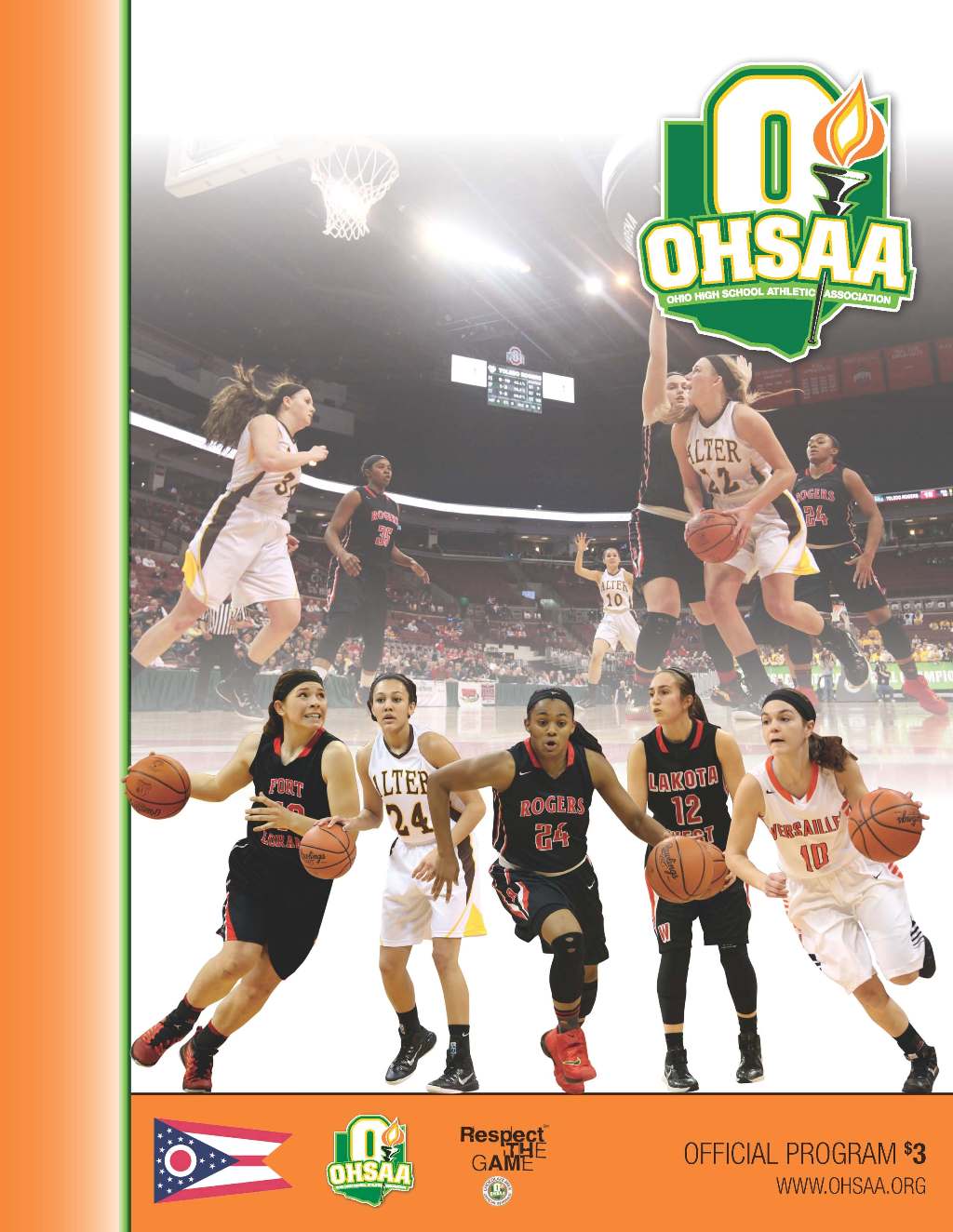 Order 2016 Regional Tournament Programs