2016 OHSAA Gymnastics State Tournament
Hilliard Bradley High School, Hilliard
March 4 & 5, 2016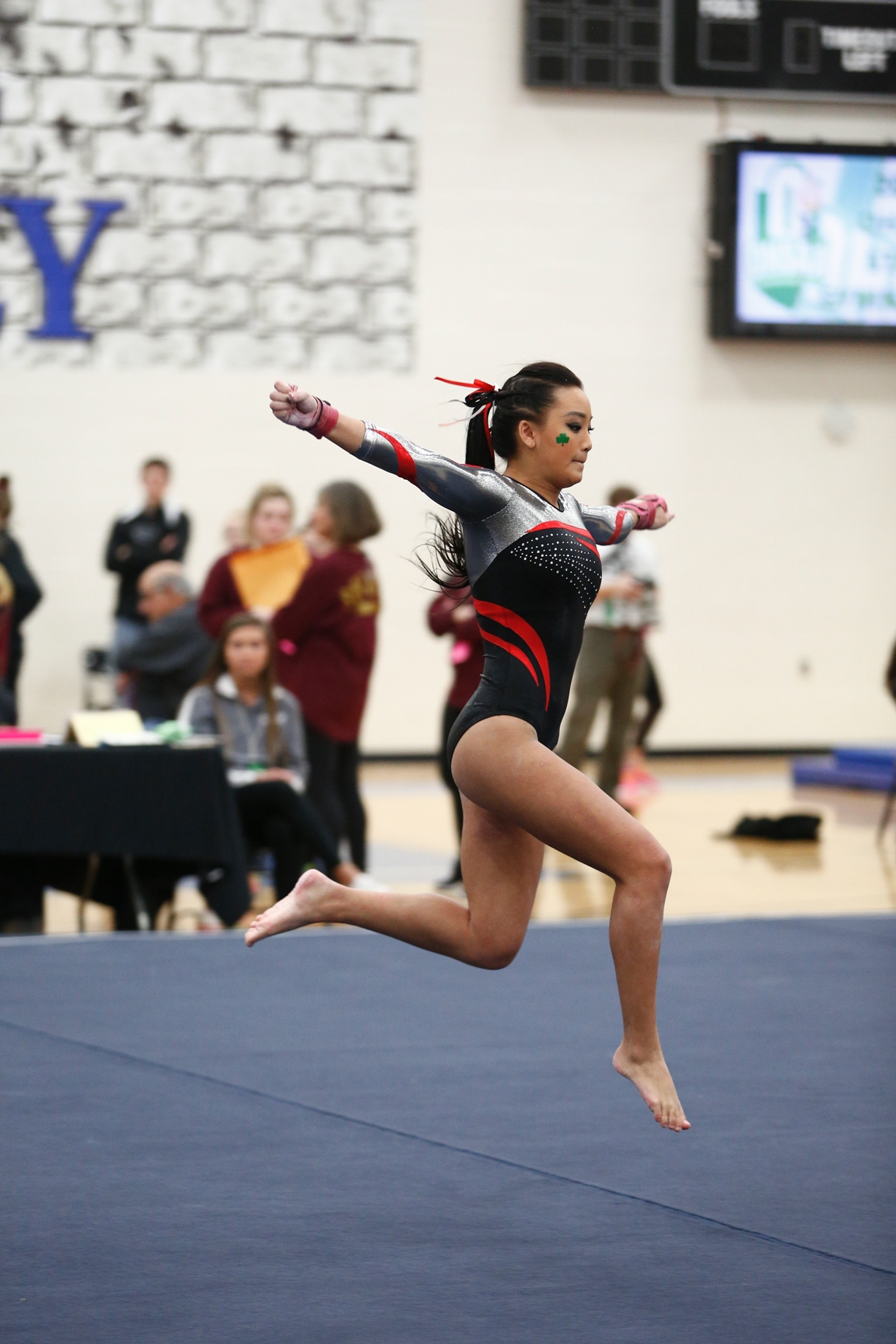 Order State Tournament Photos from Impact Action Photos - Official Photographer of the OHSAA
Team Competition - March 4
Squad Assignments & Event Rotation Schedule
Team Results
Team Scores
Individual Competition - March 5
Squad Assignments, Event Rotation and Schedule
Individual Results
Brecksville-Broadview Heights Senior Alecia Farina Wins Fourth-Consecutive Individual Gymnastics Championship 

Farina finishes career with a record-setting performance; Brecksville wins all competitions
COLUMBUS, Ohio - For the fourth-consecutive year, Brecksville-Broadview Heights senior Alecia Farina won the OHSAA gymnastics all-around individual state championship as state tournament competition concluded Saturday afternoon at Hilliard Bradley High School.
On Saturday, Farina scored the second-highest point total in individual competition history with 38.450. She now owns four of the top five highest all-around point totals in state tournament history.
Farina won the vault with a 9.950 and beam with a 9.625 and floor with a state tournament-record 9.825. The previous state record was 9.750, set in 2000 by Grafton Midview's Call Ryals. Farina's vault score on 9.950 is the second-highest in state tournament history. Farina now holds the top-three highest vault scores in tournament history.
Farina becomes the first gymnast in OHSAA history to record four straight individual all-around titles (2013-16). In addition, Farina now owns the most individual state championships with 14.
Brecksville senior Jamie Waugaman finished first on bars with a score of 9.450 to earn Brecksville first-place honors in all four events. Farina scored a 9.050 on bars, finishing fourth in the event.
Brecksville-Broadview Heights Wins Team Gymnastics State Championship

Victory marks Bees' 13th-consecutive title; Rocky River Magnificat finishes second

COLUMBUS, Ohio – Brecksville-Broadview Heights won the 2016 OHSAA Girls Gymnastics Team Competition on Friday night at Hilliard Bradley High School, accumulating a total score of 149.125 to earn first-place honors. The victory marks the program's 13th-consecutive state championship and 16th overall.

Brecksville swept the events, winning all four rotations during Friday's competition. The Bees scored 38.025 on vault, finishing just ahead of Rocky River Magnificat, which finished second with 37.950. On the uneven bars, the Bees recorded 37.275 points while Mentor finished in second with 36.100. On beam, Brecksville finished atop with 36.500 points, slightly ahead of Rocky River's score of 36.200. Lastly, Brecksville sealed their team title claim with strong performance on floor exercise, earning a score of 37.325, compared to second-place Rocky River's 35.900. Rocky River's total came out at 146.100, over three points behind the defending champions.

Senior Alecia Farina scored a tournament-high 37.850 all-around points. Farina recorded a score of 9.750 on vault, tying her personal previous state tournament-high set in 2014. Her score of 9.750 stands tied for fifth for the fifth-highest vault score in state tournament history. Junior Tessa Phillips won the uneven bars, scoring 9.525 points while teammate Emily Huffman, a sophomore, finished with a score of. 9.475. Farina placed first in the beam and floor exercise with a score of 9.475 and 9.600, respectively.

Mentor followed up its second-place finish in 2015 with a third-place finish in this year's competition, totaling 143.135 total points. Brunswick placed fourth with 138.950 points.



Directions, Hotels, Tickets, Gear, Programs, DVDs, Photos


Impact Action Sports Photography is the official photographer of the OHSAA. A parent request form is available to fill in detailed information in helping photographers satisfy requests in covering specific athletes. Click here to fill out a parent request form.
###OHSAA###