Order your championship photos today!

2012 Cross Country Info
2012 Tournament Info
Cross Country History
Cross Country News and Notes
2013 Fall OHSAA Early Season Cross Country Invitational Registration Open
May 22 - OHSAA member high schools may register to participate in the 2nd annual Early Season Cross Country Invitational to be held at National Trail Raceway on August 17, 2013. Athletic Administrators were emailed complete registration instructions on May 22. Registration closes on June 7, 2013 so do not miss this great event. The first OHSAA Middle School Invitational will be held Saturday, October 19 at Waggoner Jr. High in Reynoldsburg, just east of Columbus. Registration information will be sent to schools August 1, with a registration deadline of August 30.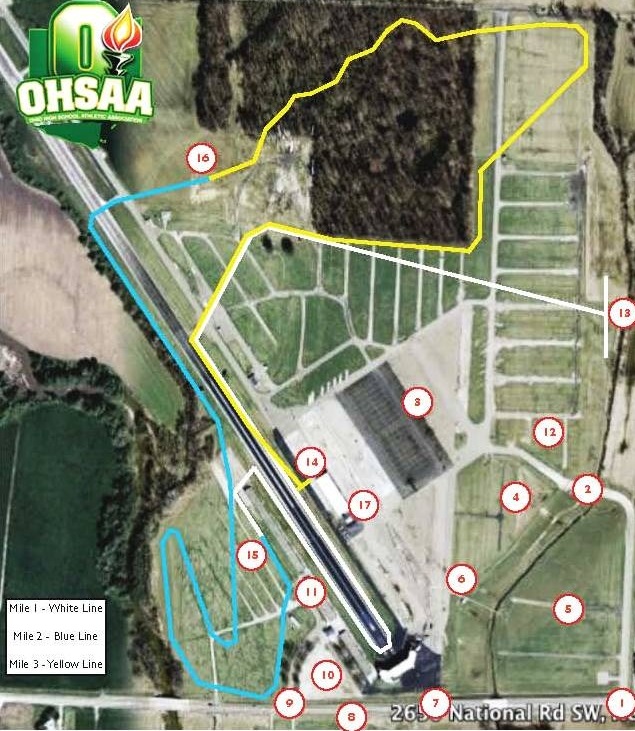 2012 State Tournament Information
Schedule


11:00 A.M.

Division III Boys
11:45 A.M.

Division II Boys


12:30 P.M.

Division I Boys




1:30 P.M.

Division III

Girls




2:15 P.M.

Division II

Girls




3

:00 P.M.

Division I

Girls

State Qualifiers & Starting Line Assignments
Tournament Information for Fans
OATCCC 2012 Cross Country State Polls
The Ohio Association of Track and Cross Country Coaches conducts a weekly poll ranking boys and girls cross country teams from around the state.
Pre-Season | Aug. 30 | Sept. 6 | Sept. 13 | Sept. 20 | Sept. 27 | Oct. 4 | Oct. 11 | Oct. 18 | Oct. 25 | Nov. 1
2011 Information and State Tournament Coverage, Results & Recap

Aug. 6
First Day of Coaching
Aug. 18
OHSAA Invitational
Aug. 20
Season Begins
Sept. 17
Non-Interscholastic Competition No Longer Permitted
Oct. 20
District Tournament
Oct. 27
Regional Tournament
Nov. 3
State Tournament
Nov. 3
Season Ends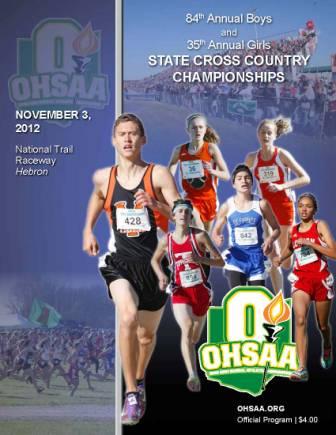 Order Programs from the 2012 State Cross Country Tournament

Directions, Hotels, Tickets, Gear, Programs, DVDs